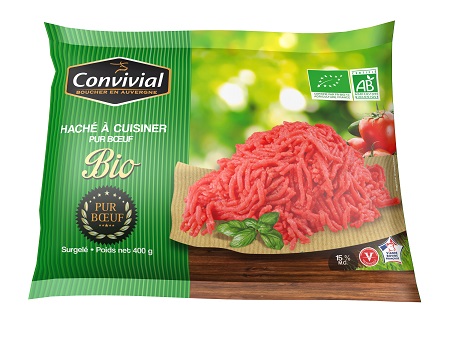 Organic Beef meat from 100% muscle,

Only 15% fat content
Packet weight 400g
Organic chopped to cook
ORIGIN :
Beef meat from organic agriculture 100% muscle,
PRODUCTION: 
Organic ground beef is made from ogranic beef meat  100% muscle, VBF.
PACKAGING :
 Packet of 400g
 This packaging guarantees optimal conservation and protection in your freezer, even without the cardboard box.
Only 15% fat content.
INSTRUCTION :
From frozen
Heat a pan lightly oiled for 1 min .
Put the Organic ground beef in the pan and let it cook during 4 minutes using a spatula to avoid breaking.