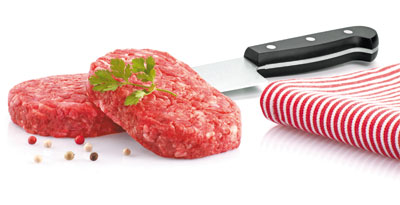 Origin: Charolais beef cattle born, reared and slaughtered in France: 100% muscle


LESS THAN 15% FAT CONTENT
Bulk or packed
Origin:
Charolais beef cattle born, reared and slaughtered in France: 100% muscle.
Production:
 
Meat is «coarse» minced, respecting its structure whenever possible. The burger patty is formed butcher style using low pressure. Using this technique the beefburger remains light and airy during cooking, keeping its shape and flavour.
Less than 15% fat content.
Packaging:
Bulk or packed